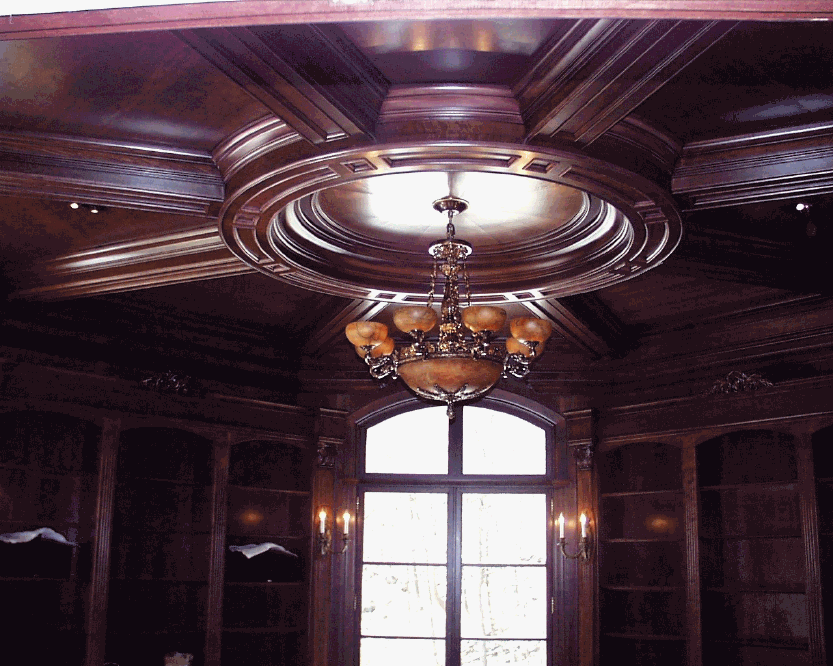 With some of my design ideas and the skilled craftsmen that make up "my team," libraries can be
created in many species of wood. We work with kitchen suppliers(below), as well as designers,
and build our own cabinets.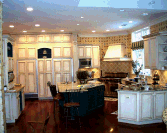 With the latest in product finishes and spaying techniques and the experienced artisans
who do this work, we finish kitchens, bathrooms and bedroom cabinets on site(see below)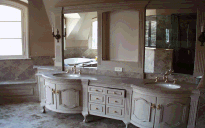 This beamed space (see right), with limestone fireplace,
is flanked with custom built-ins. The built-ins will house a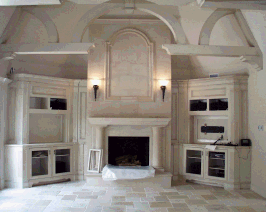 the lateest in technology equipment. Many of my

projects have complete electronic compatibility. Touch screens

can be used throughout the home for audio, lights and camera

capability and interface with house mechanicals, such as heat, security, spa, pool, etc.

,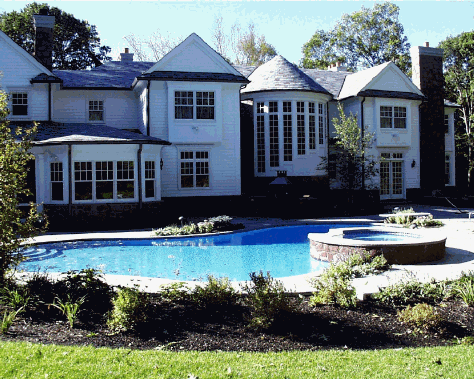 Complete exteriors can include Barbeque,
pool, spa, and water features, as well as exotic lighted gardens.
W
Whatever style you may be looking for, we, "my team" and I, can accomplish it for you.
Here, the client wanted a style and texture one would see in the central region of France.
Making a new home look and feel as if it were 50 years old can be done.